The swimming pool heat pump can be used to heat, cool, or keep water temperature constant for pool or sauna or SPA

Product Advantages

1.High efficiency
Using heat pump technology, COP up to 5.5, it offers you both the heat efficiency and low running cost! Compared with other ordinary hot water equipment (for example, combustion oil boilers, combustion gas boilers, electronic boilers and so on), it reduces operating cost by 70-80%.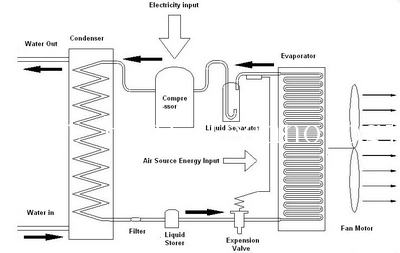 2. Long Life-span
The heat exchanger is made of PVC and Titanium, which can withstand and prolong exposure to swimming pool/ pond water.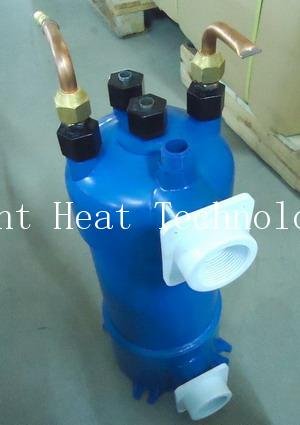 3. Easy control and Operation
The unit is very easy to operate: simply switch it on and set the desired pool water temperature. The system includes a micro-computer controller, allowing all operation parameters to be set. Operation status can be displayed on the controller with LCD display.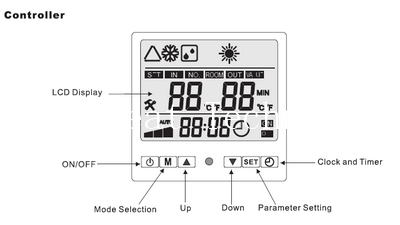 4. Excellent Components
High quality Japanese brand compressor: Mitsubishi, Toshiba, Sanyo, or Copland compressor with green gas R410A, acchieving higher performance of heat exchanging.
Durable and reliable Titanium heat exchanger, which can resist chloride ion corrosion in the water; hydrophinic fin-tube evaporator, inbuilt threaded pipe, which provides good performance in water skiing and anti-defrost.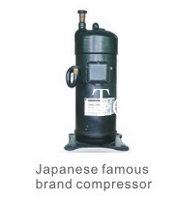 5.Durable galvanized powder coating cabinet or weatherproof ABS cabinet is available. Resinic evaporator is optional for coastal territory.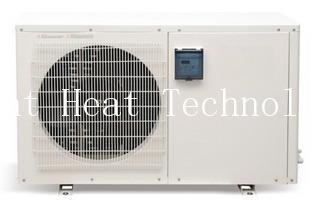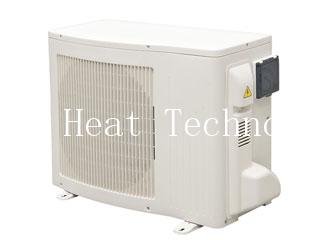 Product Specifications

Model Number
RJ-38R/N2-Y
RJ-53R/N2-Y
RJ-78R/N2-Y
RJ-95R/N2-Y
RJ-125R/N2-Y
RJ-140R/N2-Y
Heating Capacity (A24℃/W27℃)
W
3757
5154
7906
9861
12000
14180
BTU
12811
17575
26959
33626
40920
48354
Heating Input Power
W
781
1085
1575
1925
2104
2710
Heating Running Current
A
3.57
4.97
7.21
8.81
11.7
13.3
COP


4.81
4.75
5.02
5.12
5.7
5.23
Power Supply


220V/1Ph/50Hz
Compressor
Brand


Mitsubishi
Mitsubishi
Mitsubishi
Toshiba
Toshiba
Sanyo
Type


Rotary
Rotary
Rotary
Rotary
Rotary
Scroll
Condenser


Titanium PVC Tank
Evaporator


Hydrophilic aluminium/φ9.52 innergroove tube
Thrptting Element


Capillary
Controller


Intelligent & LCD
Refrigerent Type


R410a
Noise from 1M
dB(A)
51
52
53
53
54
54
Water Connection
mm
50
50
50
50
50
50
Water Flow Volume
m³/h
2-4
2-4
3-5
4-7
5-8
5-8
Water Pressure Drop
kpa
10
12
12
15
15
15
Dimension
L*W*H
mm
750*264*493
750*264*493
935*282*545
1002*302*620
1025*360*711
1025*360*711
Packing Size
L*W*H
mm
875*370*560
875*370*560
1060*380*700
1135*395*760
1140*460*880
1140*460*880
Weight
Net Weight
kg
34
45
54
68
105
115
Gross Weight
38
50
64
78
120
130
Remarks
Testing Condition: Ambient air temperature 24℃(DB)/19℃(WB), inlet water temperature 27℃